The flail mower gets its name from the use of "flails" attached to its rotating horizontal shaft, As the shaft rotates, centrifugal force pushes the flails outward. The mower is easy to attach to the back of a tractor using the three-point hitch and is driven by the PTO. These mowers include "hammers" for heavier duty operations such as mulching brush and roadside applications.

Flail mowers are able to cut tall grass and are good at mulching and evenly distributing the clippings over the width of the mower, they are able to withstand impact with debris as the blades are able to tuck back. They are also unlikely to pick up and throw debris.
Looking for a better way to cut the ditch bank, this side arm pivoting verge flail will make it look great. Works just like normal flail pulled directly behind the tractor & with the standard hammer blades it mulches up to 2" diameter material. Cat-I 3-Pt w/6-Spline PTO Driveline included. Balanced Rotor shaft. Rear Roller with adjustable cutting height.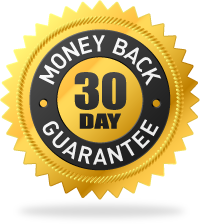 30 DAY MONEY BACK GUARANTEE* see terms section of website for full details.